It seems that the crowd has been very enthousiastic during the whole performance!!
She spoke a little bit of French as well. She performed for 45 minutes.
Click on the songs to access the fancams!
Setlist
大藝術家/The Great Artist
Beast
倒帶/Rewind
野蠻遊戲/J-Game
看我72變/Magic aka Watch my 72 changes
愛無赦/Bravo lover
玩愛之徒/Love Player
七上八下/Butterflies in my stomach
舞孃/Dancing Diva
迷幻/Fantasy
Dr Jolin
Fancam
Jolin speaking French
You can see some pictures at this LINK.
Click also on the picture below to access the photo album in the gallery!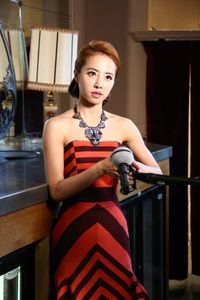 EDIT:
press conference video (interview in English)