She sang Honey Trap, Rewind and Sun Will Never Set!
Click on the picture to access the gallery.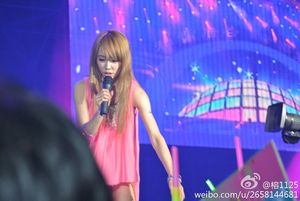 Fancam
Rewind + Sun Will Never Set
---

Hondao Senior Citizen's Welfare Foundation is holding charity auctions on Yahoo Taiwan Auctions from May 27th to June 5th.
All proceeds will be used for senior care.
Jolin is giving a JOYRICHxGIZA dress & a JOYRICHxGIZA jacket with signed pictures!
1st auction
Dress + signed picture
Click HERE to access the page on Yahoo TW
2nd auction
Jacket + signed picture
Click HERE to access the page on Yahoo TW