Play-Music TW announced on their site last week the album was now in post-production!
EDIT 06/04: I've been checking some sites for a few days and it seems to me that Play-Music TW is not very reliable... So please forget Play-Music TW's info XD
And yesterday singpao.com revealed that the album will be released by the end of August/early September, and that Jolin began dance rehearsals for a new song!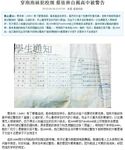 Just release this album already Warner lol