Jolin attended China Life's press conference in Taipei today.
The commercial has been shot in Taipei and features Jolin with 200 China Life employees! She said that it was interesting to work with so many people.
Jolin also brought a handmade cake at the conference to reward the employees for their hard work!
Click on the picture to access the gallery.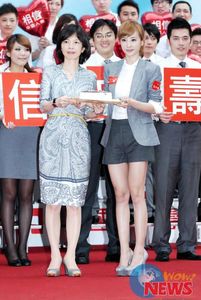 We already have the 2012 CF!