Tickets for Shanghai's concert (July 18th) are now on sale on these sites: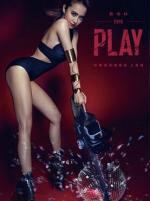 http://www.228.com.cn/ticket-66001831.html
http://item.damai.cn/81798.html
If you are searching for PLAY World Tour dates, it's HERE.
---
Concerning Namie Amuro, a few days ago she was at the Chanel Resort Show in Seoul, and when asked about PLAY World Tour, she confirmed her attendance at one of the concerts in late May in Taipei! But she didn't say if she was going to perform or not... Jolin's agent only confirmed that they invited her, but he added that she had yet to give them an answer.