The collaboration is called I'm Not Yours and is Jolin's first attempt at composing. It's not featured in 呸 PLAY so maybe since it has an MV it will be released in a repackage... Lyrics are a mix of Chinese and English, and Namie sings a little in Chinese.
EDIT: I'm not yours confirmed to be in 呸 PLAY according to Jolin's Fans Club.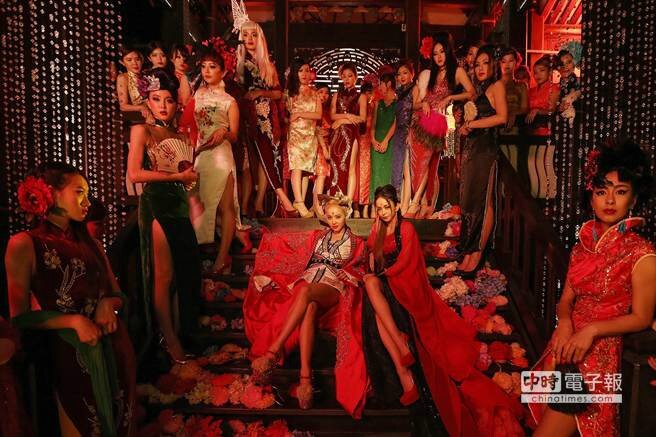 We can hear a LQ preview in this news report:
Jolin also announced a "Celebration concert" for 呸 PLAY. It will be held at Taipei Songshan Cultural Park on December 7th. She will perform all songs from the new album.
Pre-order 呸 PLAY
Play With The Blonds version
Play With Medusa version