Lala Hsu has a new album coming tomorrow called 尋人啟事 Missing, Jolin attended her press conference as a special guest!
It turns out that she is Lala Hsu's idol! Jolin revealed that last year at the Golden Melody Awards, the young singer sat next to her and said "Excuse me, I really like you".
Lala Hsu gave Jolin a signed album, and Jolin gave her shoes!
Click on the picture below to access the photo album in the gallery!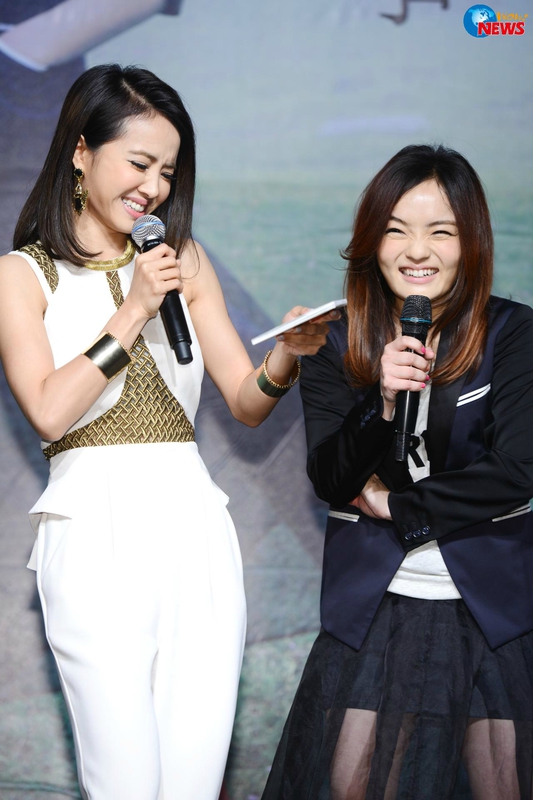 Videos here: https://www.youtube.com/user/nagootv/search?query=20140612+徐佳瑩《尋人啟事》