The song is called 万花瞳 Wan Hua Tong and will be revealed along with its MV on June 16th!
The movie will hit Chinese theatres on July 17th. Jolin's boyfriend, Vivian Dawson, has a role in it, you can see him in the picture below (2nd guy from the left, on the couch with a glass of wine):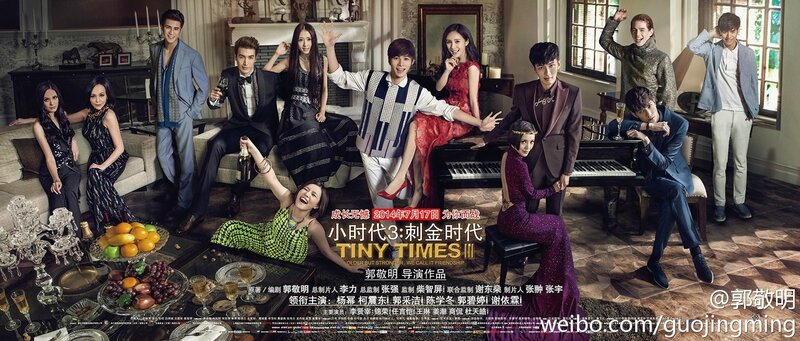 万花瞳 Wan Hua Tong
Lyrics: Yan Yunnong*
Music: Real from F.I.R**
* 花蝴蝶 Butterfly, 黑髮尤物 Black-haired beautiful girl, 大藝術家 The Great Artist, 旅程 Journey...
** 妥協 Compromise