Yesterday Jolin led the media through the exhibition (November 6th-November 10th)!
16 outfits (80% of the Tour's outfits) are displayed. Visitors will also be able to experience pole dance but also the ribbon dance!
Like I said before, those who bought the DVD can enter the exhibition for free, for those who didn't, they'll have to pay to see it.
Click on the picture below to access the photo album in the gallery!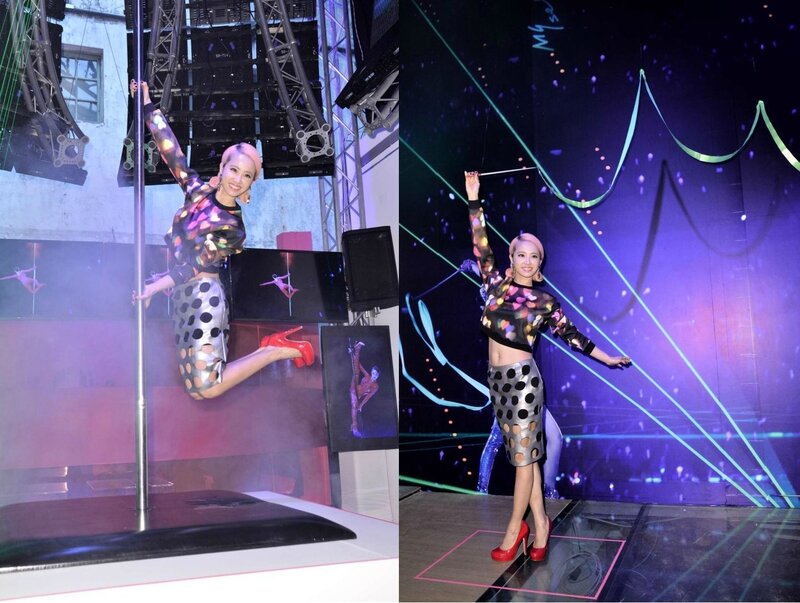 Jolin & pole dance
For more videos, click HERE.