Yesterday she sang The Great Artist, Rewind and Sun Will Never Set!
The Great Artist + Rewind
Small part of Sun Will Never Set
Click on the picture below to access the photo album in the gallery!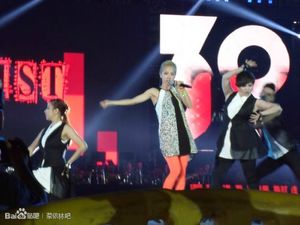 ---
I just wanted to thank all of you because I noticed this morning that my fanblog hit the 100,000 visitors mark!! I never thought it would go this far when I started so thank you, always, for your support!