Jolin won four awards yesterday:
-Top 10 songs of the year (The Great Artist)
-Best Female Artist & Most outstanding Chinese music Female Artist in the world
-Most respected/praised female singer by the media
She also sang The Great Artist and Dr Jolin!
Click on the picture below to access the photo album in the gallery!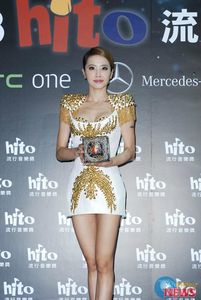 JJ Lin also revealed that Jolin will be the guest performer at his concerts in Taipei in July!