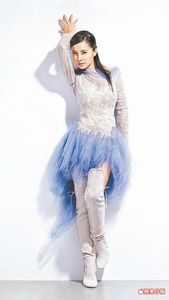 Tickets for the Tour's last concert in Kaohsiung went on sale yesterday, 12,000 tickets sold out in 18 minutes! It's Jolin's first concert ever at Kaohsiung Arena.
Jolin promised to sing a song in Taiwanese to thank the fans. Many fans asked for another date but Jolin's agent declared they decided not to add one and that the concert in Kaohsiung on April 13th will be the last for Myself World Tour.
He also added that Jolin will work hard this year to produce a new album that is expected to be released in early 2014.