It will start tomorrow at 7:30 pm China time, Jolin is supposed to sing a medley made of Agent J, The Great Artist, Dr Jolin and Say I Love You! It seems that she will perform a "Michael Jackson dance tribute" as well? (the one she's doing since the Taipei concerts from last week)
You can watch the concert online thanks to THIS link (works only on IE and Firefox) or just download TVU Player.
Click on the picture below to access the photo album in the gallery showing Jolin during rehearsals!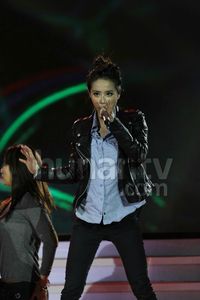 EDIT: HQ streaming link