Here's some pictures shared by fans, I can't wait to receive my copy!
Click on the picture to access the photo album in the gallery.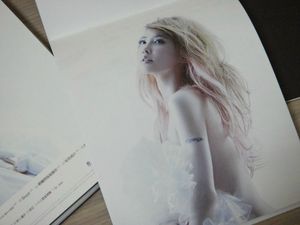 A fan from baidu shared a picture of MUSE IN LIVE booklet, we can see in it that Friday the 13th/十三號星期舞 and Color Photos/彩色相片 will have an MV! Does that mean that we'll get another version of MUSE by the end of the year? They have been shot by Spying On You Behind The Fence's director.