The CF for the "Best Asia Act" category is available. Don't forget to vote for Jolin!!
---
Jolin attended William Wei's press conference yesterday, she came to cheer for him! He will sing Wandering Poet in his Tour. And he said something like he will do Dancing Diva's ribbon dance if tickets for his concert in Taipei on November 28th sell well!
Click on the picture below to access the photo album in the gallery.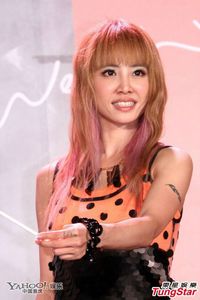 ---
Mosaic/馬賽克 is the 4th promo song! We'll get its MV on October 3rd!