Today a celebration press conference has been held to celebrate the fact that MUSE got #1 on 24 charts such as G-Music, 5music, Omusic, KKBOX, iTunes and so on.
Jolin is very grateful to the fans for their enthousiastic support! She also performed Dr. Jolin during this event.
Click on the picture to access the photo album in the gallery.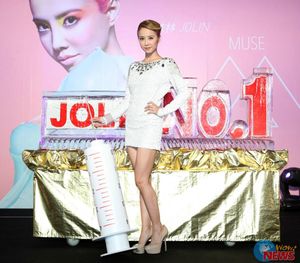 Dr. Jolin performance
MUSE Celebration concert will be held in Tainan on October 6th.