Click on the picture below to access The Great Artist's screencaps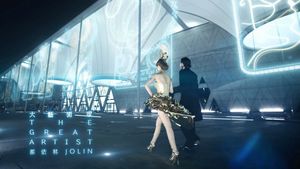 Click on the picture below to access The Great Artist Dance version's screencaps
Click on the picture below to access Wandering Poet's screencaps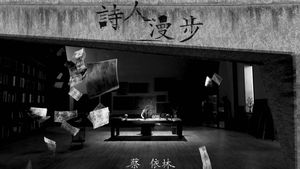 ---
Aside from that, according to MUSE's booklet, 6 songs have a MV at the moment, here's the list:
大藝術家/Da Yi Shu Jia/The Great Artist
Dr. Jolin
迷幻/Mi Huan/Fantasy
柵欄間隙偷窺你/Zha Lan Jian Xi Tou Kui Ni/Spying On You Behind The Fence
詩人漫步/Shi Ren Man Bu/Wandering Poet
馬賽克/Ma Sai Ke/Mosaic
It seems that a seventh one will be shot in the days to come at the Taipei Flora Expo Park!
The third promo song should be Spying on You Behind The Fence, its MV is the one which has been shot in Paris.
Thanks a lot to @baofan for the input!