It's Fashion Week in London right now and Jolin is attending today Burberry Prorsum's Autumn Winter 2012 Womenswear Show.
Just in case you didn't know Jolin is in London for a week now (with her boyfriend Vivian Dawson). I didn't want to make a post about it on the blog since it's more "tabloid news" than "real news" and I decided a while ago to never post (again) news like that so... sorry >_<
Click on the picture to access the Gallery!
EDIT: I added pics, check them out!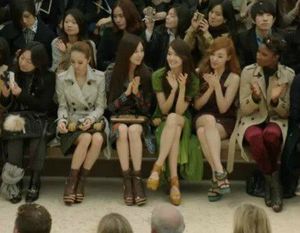 Jolin speaks English for a few seconds.