It was today in Chongqing! Click on the picture to access the gallery.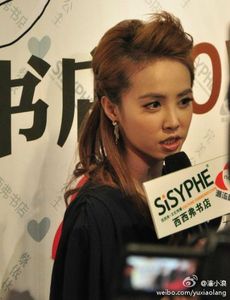 Fancam
When asked about her upcoming album, Jolin answered that they plan to release it this summer. So far away >_<
Summer begins in June we can still hope a release during that month (no I'm not trying to convince myself lol). I have the awful feeling it will be released in August like Myself.