Yesterday she sang four songs: Honey Trap, Real hurt, Rewind and Sun Will Never Set!
Click on the picture to access the gallery.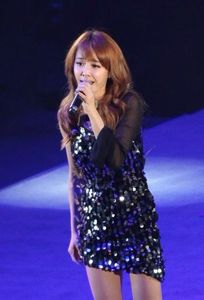 Note: If you want to watch Real hurt and Rewind, check HERE and HERE. I have some problems accessing tudou and youku since yesterday, so I wasn't able to rip these. My apologizes!
EDIT: Real hurt & Rewind