Just saw this on Warner's Facebook!! Jolin will run a special concert on her birthday (September 15th) in the Riverside Music Cafe & Live House in Taiwan! She will have her birthday party with her fans! It will last 2 hours (7:30-9:30 PM).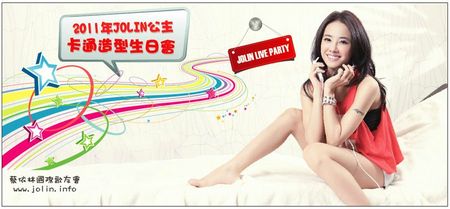 -Jolin will sing accompanied by a band, the "Jolin Live Band" to be more specific
-Fans will be able to get close to Jolin, there will be more interactions with the audience than usual, like games
-There will be a Jolin "cosplay" contest, the 10 winners will be chosen by Jolin and they will have the chance with their friends to take a picture with her
-Ticket costs NTD1000 (24,14€ or $34.54), people have to apply for a ticket before September 2nd.