Since Jolin became the spokesperson for Taiwan Beer, their sales increased by 20%.
Taiwan Beer even printed more than 10,000 different Jolin posters. This one for instance, where she's barefoot, is limited at 500 copies.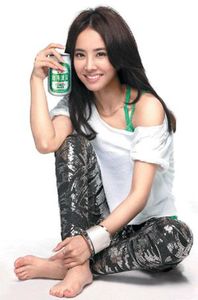 And it has been found that at night fans were stealing posters!
Tomorrow Jolin will be the finale at the Taiwan Beer concert. Her "show" will last 30 minutes!