AppleDaily made these 2 meet.
Tina Craig was born Taiwanese but lives now in Dallas (USA) with her husband, David Craig, and their son. She's a fashion expert & designer and the co-founder of BagSnob, a famous blog giving reviews about bags (more details HERE). She and Jolin have "a lot" in common, they love to eat "Western food", Tina's husband is a businessman from Dallas, Jolin's boyfriend is foreign as well.
Tina according to the article talked a lot from the beginning til' the end. She showed to Jolin pics of her son, Jolin said he was a cute half-breed & Tina told her that she could have one too (lol) & that she had to come with her to the US one day to have fun.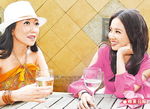 They talked about diets (Tina exercises but doesn't diet) & boys (the most important is not where the other person comes from but to get along with him/her), & makeup too. Tina puts makeup on everyday, but Jolin not when she's not working.
They both like HERMES bags.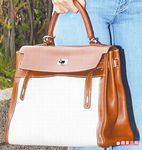 This one is Tina's, it's a Hermes Kelly Barenia.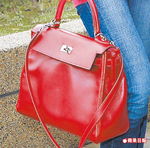 This one is Jolin's, it's a Hermes Kelly (28 cm).
Jolin reads Tina's blog, Tina praised Jolin's performances on stage. Jolin said about Tina that she's very warm, very sunny, she knows a lot about fashion and she can imagine them becoming friends. Tina praised Jolin too saying that she's very cute, very real, very cheerful, not fake, has beautiful eyes, is like a naive little sister and that her performances on stage are like no other. She added that she's more beautiful in person than on pics.
Jolin offered several Oops J! bottles to Tina.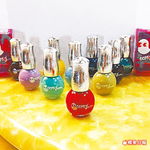 And Tina gave 2 bottles of mascara "Lash Allure MD" to Jolin.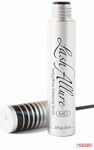 2 pics posted by Chen Sun Hua, a very famous stylist in Taiwan who knows & worked with many stars, he met Tina Craig too as you can see on the pics.