Just a small news to say that this concert will be held in Stadium Merdeka, in Kuala Lumpur.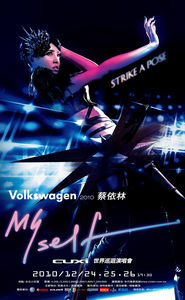 Tour dates we know at the moment
12/24 Taipei Arena
12/25 Taipei Arena
12/26 Taipei Arena
05/07 Singapore (Singapore Indoor Stadium, Kallang)
05/21 Shanghai (Hongkou Football Stadium)
05/28 Beijing (Beijing Worker's Stadium)
06/11 Malaysia (Stadium Merdeka, Kuala Lumpur)
06/17 Zhengzhou
06/24 Hong-Kong (Hong-Kong Coliseum)
06/?? Chengdu (Chengdu Sports Centre)
06/?? Wuhan
06/?? Nanjing
07/02 Guangzhou (Guangzhou Gymnasium)
EDIT:
The Hong-Kong concert is not scheduled anymore for June 25th. It will be on June 24th.