The Shanghai concert has been postponed to May 21th, and 2 dates have been added: Guangzhou & Nanjing.
By the way the link I posted yesterday HERE (tickets for the Beijing concert) has already been removed. Maybe because they posted it too soon?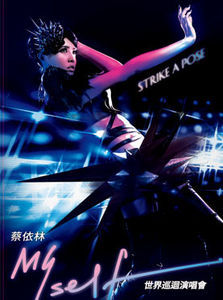 Tour dates:
12/24 Taipei Arena
12/25 Taipei Arena
12/26 Taipei Arena
05/07 Singapore (Singapore Indoor Stadium)
05/21 Shanghai (Hongkou Football Stadium)
05/28 Beijing (Beijing Worker's Stadium)
06/?? Chengdu (Chengdu Sports Centre)
06/?? Malaysia
06/?? Wuhan
06/?? Nanjing
07/02 Guangzhou (Guangzhou Gymnasium)
EDIT: It's possible to buy Beijing tickets HERE.