Recap of all we already have about this new album!


-Song leaked on 06/13: 即時生效 (Effective Immediately)!

(Download it HERE)

-Jolin's new album will be out in early August 2010.

-Its name is "蔡依林同名专辑VOGUE" ("Jolin, let's VOGUE"). "VOGUE" will surely be its english title.

-There will be 10 tracks in the album.

-The album contains no cover song this time.

-The album will be a concept album.

-Jolin fully participated in the song selection and the production.

-The 3 main hits have been chosen.

-Warner is thinking about exposing Jolin's next album in Shanghai, Beijing, or Taipei.

-We have to expect a new Jolin.

-Jolin invited Namie Amuro's dance teacher to learn a new dance.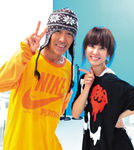 -Jolin did the first MV and the cover shoot in Korea. The director already worked with Lee Hyori & Rain. The staff is composed of international professionals according to her manager.

-She learned Voguing dance with Benjamin Thomas (Benny Ninja) & former DBSK dance teacher, Ahn Hyung Suk, for the MV.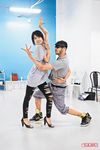 -First promo pictures!



-A World Tour is scheduled, it will begin on Christmas! The winner of "China's got Talent" ("中国达人秀") will have the opportunity to perform on her World Tour.

-Hydron, the contact lenses brand, is doing an event.
There will be one person chosen from each 8 cities where the event will be held and these people will be sent to Taiwan to shoot an MV from Jolin's new album!
NOTE: All recaps done for now!
This blog will contain news about Jolin of course, but some database as well, like MVs, discography, cover songs list, lyrics and so on! Look forward to it!